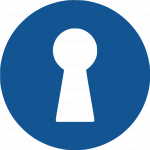 As you will all be aware, we've recently upgraded our website and associated back office services. We're continuing to install these and are working on further improvements which will be rolled out in the coming months.
As we're doing all this and making the service more secure, we're sending each of you a link to reset your passwords.  We're going to do more of this kind of thing to ensure that we keep our membership accounts as secure as possible and we hope that you won't find this too much of an inconvenience.
Look out for the email from Admin@caravan-id.com, which will be with you soon. Thank you so much for your co-operation.